PROPERTY MANAGEMENT & SALES

C5 Property Management provides exceptional property management and sales of single family homes, condos and townhomes.

LOOKING TO BUY OR SELL?

The C5 Property Management Team can help you find your next home, or sell your current one.
25+ Years Of Experience In Residential Property In Arizona.
We know the one thing our clients value most is
our "NO SURPRISES" SM approach to Property Management.
Property managers often get a bad rap for using underhanded techniques like hidden fees and expenses to pad the bottom line.
We do things differently.
Our goal is to help you succeed and we aim to do that in an honest way. We work to earn your trust and keep it—that's our promise to you.
Want Proof?
YOU'LL ALWAYS KNOW WHAT TO EXPECT WITH US.
We firmly believe working with a Phoenix property manager should solve problems, not create them. Our team strives to keep you in the loop and we're always happy to take your calls.
Don't get stuck shouldering the burden of your property alone; choose a management firm that prioritizes your needs.
We help our clients realize all their objectives
by offering the following services as needed:
| | |
| --- | --- |
| • Dedicated Support & Guidance | • Easy Online, Cloud-Based Portals |
| • Unbeatable Local Experience | • Unmatched Property Marketing |
| • Personalized Tenant Screening | • 25+ Years Of Professional Experience |
| • Rent Collection Expertise | • Consistent Property Inspections |
| • Efficient Maintenance Management | • Timely & Accurate Financial Reporting |
| • Detailed (On-site) Property Analysis | • Helpful Forms & Resources |
| • Access To Our Team Of Licensed Contractors | • Access To Our Experienced Real Estate Agents |
Selecting The Wrong Property Manager Could Be The Most Costly Mistake You Make
Chances are you know someone or have heard horror stories relating to rental properties. Many time these unfortunate situations are magnified or even directly caused by in-experienced property management companies.
DON'T BE SHORTSIGHTED.
You'll find our prices to be competitive, our knowledge, experience and service to be unmatched be anyone in Arizona.
Let Us Help You!
Or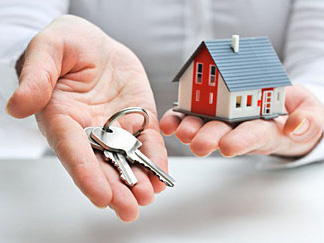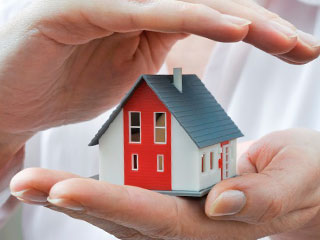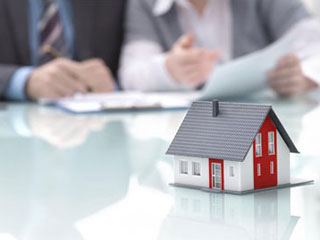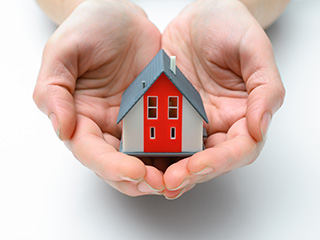 Property Management in Phoenix and Sales
Whether you are looking for a home to buy, a home to lease or management for your Arizona investment property, C5 Property Management is the place for you. We are a team of real estate professionals that are ready to help you with all your real estate needs.
Top 5 Mistakes DIY Landlords Make
By Erin Buchanan
Managing a home yourself sounds pretty easy, huh? You rent your home to a seemingly nice person, make the occasional repair and then you just sit back & watch the rent roll in… Here are just a few ways you can easily go wrong!
1. Incomplete or Lack of Tenant Screening – Sometimes you're so ready to start seeing rents come in, you rush the application process. The applicant seems nice, says all the right things and wants to move in tomorrow. Great, right? Not always. Are they currently being evicted for nonpayment of rent (hence needing to move fast!)? Is their sweet 2 year old "pound puppy or mutt" really an aggressive breed dog that will void your rental insurance? Checking tenant credentials is imperative! It's important that you verify the applicant's income, check references and especially contact previous landlords. A little due diligence on the front side can save you money, time & headaches in the long run.
2. Violating Fair Housing & State or Local Housing Codes – We know this typically sin't done intentionally however giving a tenant reason to bring a lawsuit against you is big trouble! The possible violations can begin as early on in the process as the advertising of the home. "Family Friendly", "Great for Seniors", "No Children Allowed" and other phrases that may sound good to you can be an invitation for prospective tenants to sue you. Federal Fair Housing guidelines prohibit asking certain questions on a rental application and the fines associated with such violations can go into the thousands of dollars!
3. Loosely Written or Verbal Lease Agreements – The lease agreement should be treated as the important, legally binding contract that it is. It is place to protect not only the landlord but the tenant too. Knowing the prospective tenant and trusting them with a "handshake" deal is a recipe for disaster in the event something does't go "according to plan". The terms & conditions set forth should be clearly written and enforced.
4. Illegal Access – You own the home, you should be able to "checkup" on it whenever you'd like, right? No! Tenants have rights and they know it. Driving by too often and making entry without proper legal notice are common mistakes made by the DIY Landlord. Ignorance of the law makes for a very poor and often times expensive defense in court.
5. Delayed Maintenance, Repairs & DIY Fixes – While some homeowners may wait to fix that leaky faucet and other "Honey Do List" items until they have a free weekend, tenants are not always so patient and the law is on their side. Failing to properly maintain a home's essential services in the proper timeliness can be a violation of state law. If not handled correctly, the tenant can move out and in some cases make rent deductions or even file a complaint with the local housing authority.
Let Us Help You!
DON'T BE SHORTSIGHTED.
You'll find our prices to be competitive, our knowledge, experience and service to be unmatched be anyone in Arizona.
Let Us Help You!
Or
AZ Property Management
If you are a current client, please login by clicking here. You can view monthly statements, place a maintenance request, send Management an email, update your contact information and more.
If you are a prospective client, feel free to look around and learn more about the services we offer. Please do not hesitate to contact us with any questions. We look forward to doing business with you in the near future.